Live Oak Bank and NC State Form New Partnership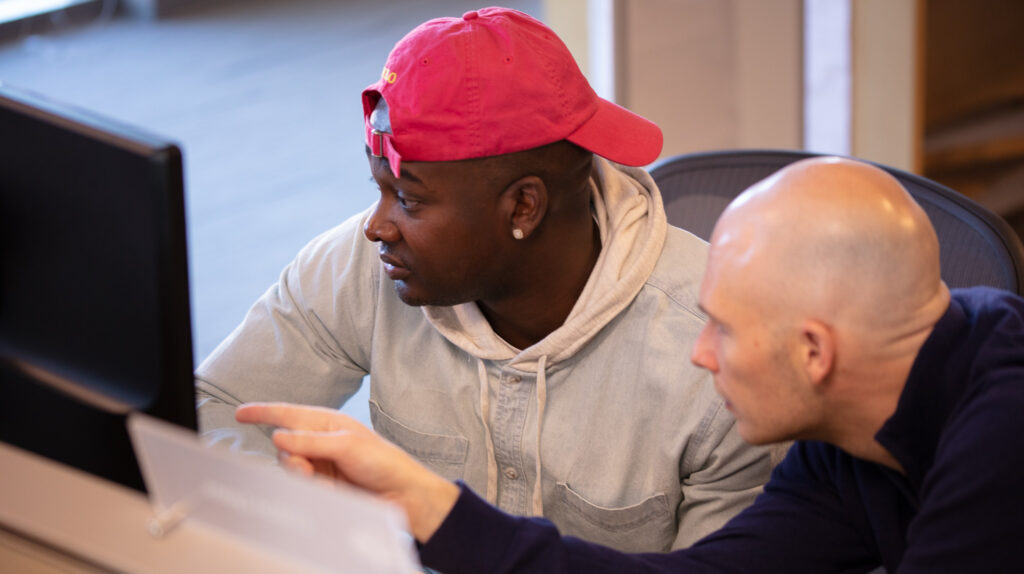 This article was originally published in the North Carolina Bankers Association Summer 2020 Magazine (page 44-45).
With no branches, tellers or ATMs, it's clear that Live Oak Bank is not your average financial institution. The bank's unique strategy involves making SBA loans to specialized (and often underserved) industries, as well as offering high-interest rate deposit products. Headquartered in Wilmington, N.C., Live Oak continues to push boundaries for a bank its size, as the company strives to position itself as the small business bank.
In its latest effort to do things differently, Live Oak opened a satellite location for Live Oak Labs in Raleigh on NC State's Centennial Campus. Live Oak Labs is the technology arm of the bank, working to revolutionize the banking experience with the use of open banking platforms, native cloud technologies and modern user interactions.
Founded in 2008 with the intent to solely lend to veterinarians, Live Oak has expanded upon this notion of industry expertise now serving more than 30 different industries, including agriculture, funeral homes and the bioenergy sector. The bank's "inch wide, mile deep" approach, paired with their proficiency in the Small Business Administration-backed lending program has been good to them. In a little over a decade, Live Oak has grown from a handful of hardworking folks with a vision, to a vibrant, buzzy fintech that feels more like a Silicon Valley venture.
By leveraging tech talent from NC State's Computer Science department, Live Oak is collaborating with some of the best and brightest young minds to develop revolutionary contributions to the banking sector. The bank is working with career-ready students who can further contribute to their mission.
The Centennial Campus location is a natural extension of Live Oak's footprint while the bank invests in the next frontier of banking. As an ePartner to the university, Live Oak Labs actively engages with the students for a variety of events, including senior design projects and hackathons. NC State Partnership Developer Keisha Demps underscores the significance of the university's relationship with Live Oak. "Live Oak Labs is the first banking partner to secure a physical location on Centennial Campus. Live Oak is different because the financial and fintech industries present a new set of challenges for our students to solve real-world problems," Demps says.
Live Oak's partnership with NC State is amplified as a result of their status as an ePartner, according to Demps, allowing the collective brain power of the bank, the computer science department, students and faculty to think tank innovative solutions for the banking industry.
Huntley Garriott, president of Live Oak, further emphasizes the company's commitment to forging a path to the future. "Live Oak Bank has been innovative since inception. We are often called a technology company with a banking charter, and it is in our DNA to find and develop next generation technology to change the way banking is done. We're excited to bring Live Oak Labs to NC State's Centennial Campus and believe this partnership can create many new innovative opportunities for our industry," Garriott says.
Innovation has long been a guiding principal for Live Oak Chairman and CEO Chip Mahan. Having created two fintech SaaS companies, nCino, which was spun off in 2015, and joint venture company Apiture, Live Oak is dedicated to exploring new and better ways of banking. Brian Lora, who leads the development team as Chief Technology Officer, offers insight into the mission and work of his crew. "We call our program the 'Model Bank' because we hope it will be the industry model that other banks can reference to leverage the solutions we're combining and integrating to support their growth and innovation."
Live Oak's groundbreaking work is only further fueled by the accessible, fresh tech talent on NC State's campus. "There are many similarities with other companies looking to tap into the innovation and resources on campus but primarily our greatest asset is NC State students," says Demps. "Aligning their research with that which is occurring on campus allows Live Oak and its peers to lower the cost of failure and ultimately have a faster product to market cycle."
The partnership between Live Oak and the NC State proves mutually beneficial, as Lora lends his expertise and support. "Brian Lora is an outside board member of the Computer Science department's Strategic Advisory Board, and as such, he is in a position to provide industry-specific guidance and input that helps shape strategic decisions. All these things combined make Live Oak an attractive and convenient option for our students for internship and part-time employment and should develop into an excellent talent pipeline as they grow. Students can walk down to the lab in minutes and work a few hours between classes," says Demps.
Live Oak Bank takes pride in delivering an emphatically distinctive approach to banking. With an intense focus on the best possible customer service and its dedication to developing tech-forward solutions, the company views their relationship with NC State as an important advancement. With endless possibilities for collaboration, this partnership will only continue to deepen and give way to innovative banking solutions.