Daugherty Endowment
The Daugherty Endowment provides startups with early-stage funding to use for critical business needs which many grants and other fundings sources can't provide.

NC State-based startups are creating solutions to global challenges. Previous awardees are developing technologies to eliminate cancerous tumor cells, saving electricity through plant science innovation and addressing cybersecurity issues, to name a few. View a listing of all Daugherty Endowment awardees.
Boosting Early-Stage Startups
It's critical for companies like ours to receive flexible funding to explore how we can commercialize our technology."


Reza Ghiladi

CTO, Photocide Protection
The Richard L. and Marlene V. Daugherty Centennial Campus Entrepreneurial Endowment honors the retired IBM executive, who ran the company's Research Triangle Park area operations for 23 years, and his wife. Daugherty is a trustee of the Kenan Institute at NC State and board member for the university's Entrepreneurship Initiative. He also previously served as executive director of the NC State Research Corporation.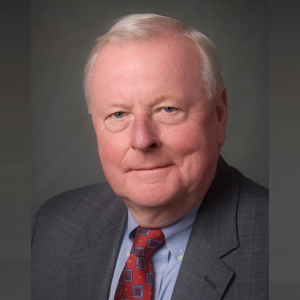 The Endowment has helped create an avenue to get technology to market. It's driven at the faculty level and also gives the ability for students to further their ideas."


Scott Daugherty

Daugherty Endowment Advisory Committee
The Kenan Institute for Engineering, Technology and Science matches the Daugherty Endowment funding each year. The Endowment is overseen and administered by NC State's Office of Partnerships. In 2016, we joined forces with the eGames to provide a discrete track of early-stage funding for startups based on university intellectual property. The Daugherty Track allows startup companies who have licensed NC State intellectual property in the previous three years the opportunity to showcase and compete for prize money.
Top 20 in Entrepreneurship
NC State is one of eight universities to rank in the top 20 for both undergraduate and graduate entrepreneurship in the country.
Get In Touch
Are you an interested in partnering to help launch promising NC State-based startups? Contact Amy Lubas at aelubas@ncsu.edu, or send us a note using the form below.