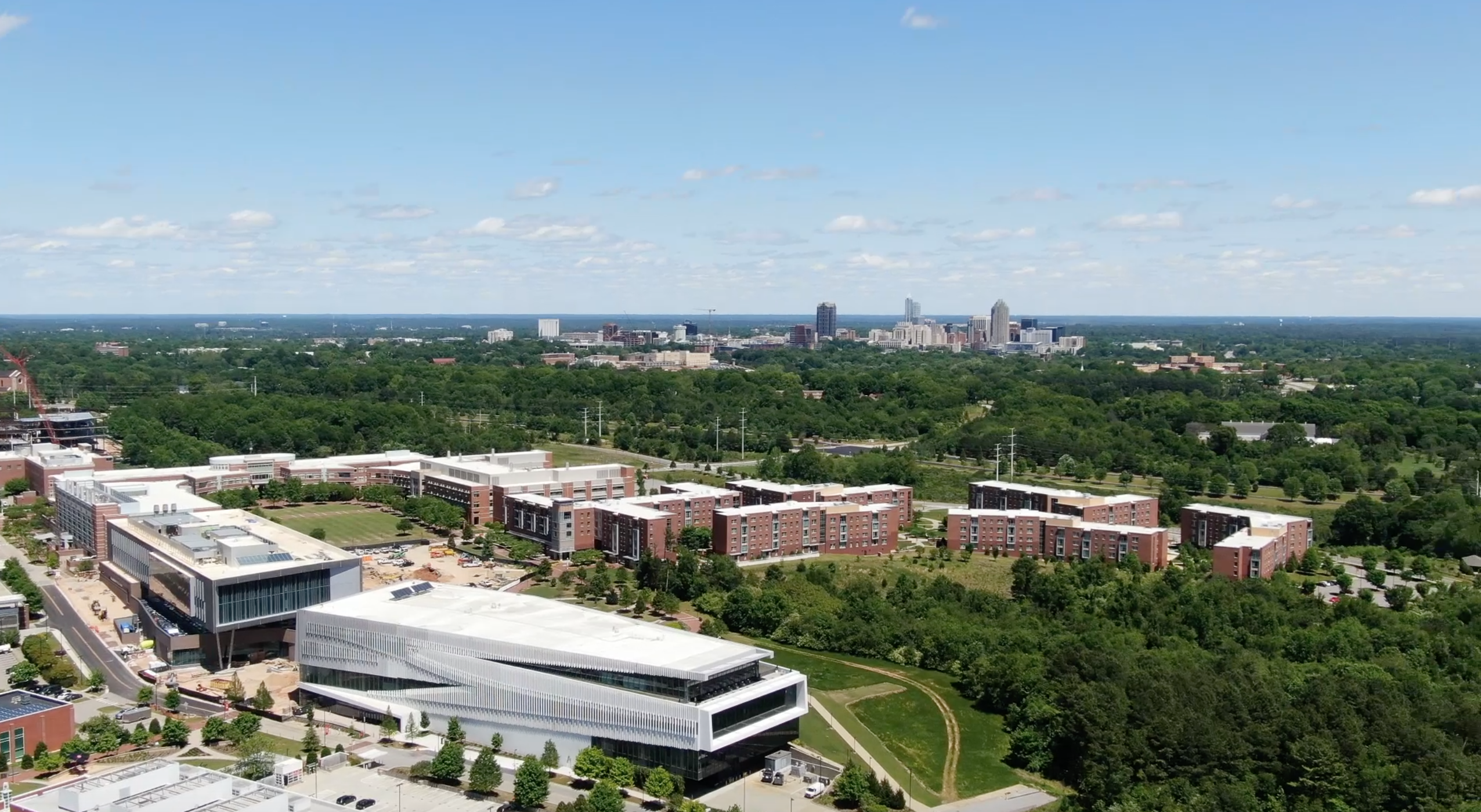 Coronavirus Information for Centennial Campus
Campus and Business Operations
All Centennial Campus buildings are accessible to tenants. Contact your property manager for assistance.
The latest guidance provided by NC State can be found at the Protecting the Pack website.
For partners located in Partners I, II and III, Poulton Innovation Center and Research I, II, III and IV buildings, information about housekeeping, mail service and utilities is available via NC State Facilities.
Campus Amenities
Research Activity
The Office of Research and Innovation has more information and resources available related to COVID-19 Research Continuity.
Partnership Development
The Office of Partnerships remains committed to serving the business needs of all Partners. The Partnerships Office can be reached at 919.515.7036 or ncstatepartnerships@ncsu.edu.
Real Estate and Development
NC State Real Estate and Development is available to answer questions related to leasing, operations and management of real estate on Centennial Campus. They can be reached at 919.513.7961 or real_estate@ncsu.edu.
COVID-19 Positive Test Reporting
If you test positive for COVID-19, or are told by a healthcare provider that you are presumed positive for the virus, we encourage you to follow these recommendations. Please note that reporting is encouraged but not required.
University Employees:

Follow these guidelines provided by Wake County.
Notify University Emergency Management and Mission Continuity, 919.515.9657, or fill out this form.
Notify your property manager

Partner/Private Employees:

Follow these guidelines provided by Wake County.
Notify your property manager