Celebrating Leah Burton's 22-Year Impact
Leah Burton, director of NC State's Office of Partnerships, has accepted a new opportunity outside of NC State. Her last day with the university is November 1.
After an impactful 22 years, Burton's work leaves NC State much stronger. She started as part of the small founding team who made Centennial Campus the internationally-recognized innovation hub it is today. Her work has led to the doubling of the campus –– both in number of corporate partners and buildings. And over the last five years, partnerships managed by Burton's team have resulted in nearly $100 million in new industry research funding for NC State and more than 2,000 students hired.
Burton started in 2000 as a partnership developer and was then promoted to director of partnership development for Centennial Campus. Following that success, she was asked to establish NC State's university-wide strategy for industry partnerships. She became the director of the newly formed Office of Partnerships in 2014. Today the office actively manages 124 industry partnerships, with more than half of those located on Centennial Campus.
Burton has become a trusted advisor for university research parks and innovation districts globally. In 2020 she was nominated by 250 peers to serve as president of the Association of University Research Parks.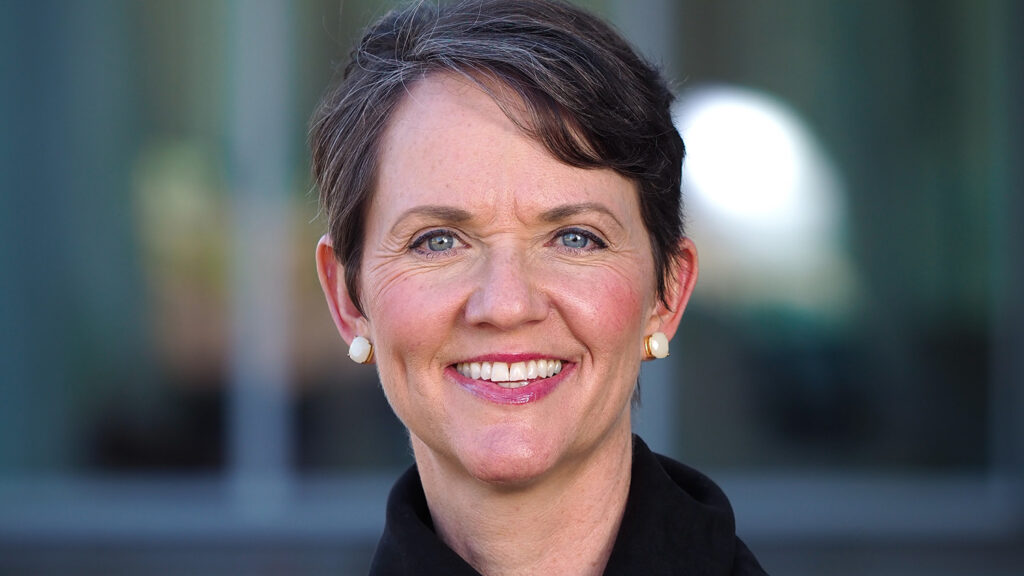 A few milestones from her work to recruit and grow industry collaborations:
"Leah has been a great partner from the beginning, always graceful, insightful and looking for the win," says Dawn Mason, Eastman's global external innovation manager. "She has impacted the partnership significantly as part of the team that recruited Eastman to Centennial, and added value in many other ways with her curiosity and drive to always seek the best solution. Simply put, we couldn't have asked for a better person to foster the relationship between our institutions."
When she thinks back on her 22 years at NC State, Burton says she's mostly proud of the opportunities created for faculty and students. "So often we found ourselves going against the grain. We knew we were building something unique and it hasn't always been easy, but it has been worth it. These partnerships result in so many benefits for the people of North Carolina. I am grateful to have been given the opportunity."
"While we have worked to build partnerships, we've had fun too. When LexisNexis announced the new office, they hosted a North Carolina-style reveal for their employees," reflects Burton. "A BBQ lunch, the NC State marching band and mascots –– everyone was so excited about the company's new home on Centennial Campus. Another notable memory is when we recruited MeadWestVaco to campus, I was 8.5 months pregnant with my son Alan. We didn't have an available building for the company so we spent several hours walking the campus to find a possible site where they could build –– I did my best to keep up. The next day I went into labor."
Burton's colleagues underscore what she has meant to the university:
"Leah has made such a lasting impact on NC State over her career," says Mark Schmidt, associate vice chancellor for partnerships. "She has always worked to maximize the value of every partnership for NC State. She is a colleague and a friend and we wish her the very best."
She is a colleague and a friend and we wish her the very best.
"Leah never forgets a team member's birthday. She is a mentor and friend to many and has a true desire to see those she works with be successful in their own right," says Amy Lubas, director of strategic projects in the Office of Partnerships. "I have been lucky to have worked with Leah for all 22 of her years at NC State. She is one of the people I most admire."
Thank you, Leah! –– Your Wolfpack family and team in the Partnerships Office.
With Leah's departure, our team of partnership developers (Keisha Demps and Nikki Olive), as well as Associate Vice Chancellor Mark Schmidt, will continue to support partner needs and strengthen collaborations with NC State.